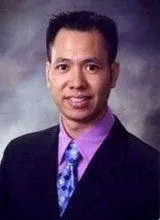 Dr. Viet Quang Nguyen, D.C.
NGUYEN CLINIC is proud to be part of the community and providing superior health care services. We offer vary therapy treatments included Chiropractic Manipulation, Acupuncture, Spinal Decompression, Rehabilitation/Exercises, Muscle Stimulation, Ultrasound, Hot/Cold Therapy, and More...
We accept Auto Accident, Personal Injury, Slip/Fall, and all other patient aspects.
Dr. Nguyen graduated from Parker College of Chiropractic. It is a world best known school. Dr. Nguyen edcuation includes Doctor of Chiropratic (D.C.), Bachelor of Science in Human Anatomy, Bachelor of Science in Health and Wellness, National Board Certified in Acupuncture.
Throughout the years, he has successful treated patients with different injuries, chronic headache, neck & back pain, Sciatica, numbness/tingling extremities...In order to determine an appropriate treatment plan or professional referal, Dr. Nguyen takes pride in moving from aggressively to accurately diagnose patient's conditions.
Now, you need to take action! pick up the phone and call for an appointment to find out how Dr. Nguyen can help you.
TOP 10 REASONS WHY YOU SHOULD CHOOSE OUR CLINIC
Free in office consultations
Same day appointment, late and flexible schedule
Doctor owned and operated, a family and friendly clinic environment
Thorough physical examination you might not experience before
We have the newest therapy equipments to give you the best treatments
X-ray, MRI and other imaging studies will be carefully considered
Our experience will give you the most accurate diagnose then referral as needed
We work closely with Orthopedist, Neurologist, and other Medical Specialists
We will work directly with your Attorney(s), so your medical bills are protected
Highest quality of care you only experience from our clinic
If you are injured from a Motor Vehicle Accident, just call us!
727. 290. 9820
FREE IN OFFICE CONSULTATIONS
AUTO ACCIDENT/INJURY CARE, COVERED BY AUTO INSURANCE